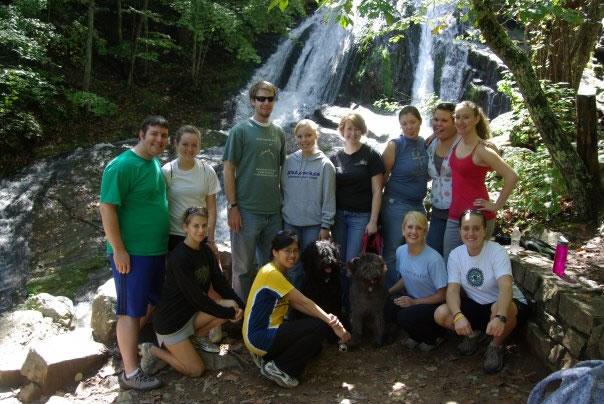 During Fall Break from October 8-11, We-Lu will be going on a spiritual retreat to Eagle Rock, Virginia. It will only cost $80 and that cost includes food, transportation, and a place to stay. We will be staying in a donated cabin that has a hot tub, pool table, and a fire pit out back. We will go on two hikes, one of which leads us to the stunning waterfall that is in the picture.
                The purpose of this retreat is to give us a chance to walk away from our hectic daily lives and take a deep breath. It is during this time that we are able to get to know and grow closer to one another and God, through bible studies and casual conversations.
                If you would like more information or if you'd like to join us, send an email to Andrew Mails (atmails@uncg.edu). Space is limited to the first 15 people who sign up so you better hurry!